Covid 19 Prevention Kits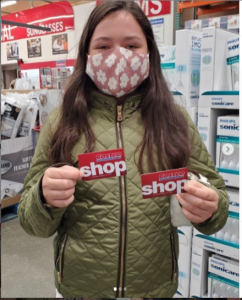 Delilah Putnam Bagley created COVID 19 Prevention Kits for three schools in the Medford Public School District. The COVID 19 Prevention Kit will hopefully provide masks for 750 students and a few classrooms. Delilah received donations from Costco and the Medford Farmers Market Vendor Bart's Ice Cream. Delilah also contributed all of her money from dog walking this summer. Her brother, Orlando, and sister, Isabella, also contributed funds from their summer jobs.
The three schools Delilah would like to contribute these kits for are her school, the Andrews Middle School, her sisters' school, Brooks Elementary School and her brothers' school, Medford High School.
The COVID 19 Prevention Kits contain: 
750 masks

15 bottles of hand sanitizer

3 Bulk pack antibacterial wipes

3 bottles of Clorox Bleach Spray

3 large paper towel rolls

3 cans of Antibacterial Aerosol Disinfectant Spray

3 pump bottles of hand washing soap
---